產品介紹項目
mini MAP.03 System for volumes of 2 mL to 100 mL
產品介紹:
A Full-Auotmated, True Walk Away, Simplest and Miniaturized TFF System for Sample Concentration and Buffer Exchange...
產品搜索:
規格訊息:
8 Keys Benefits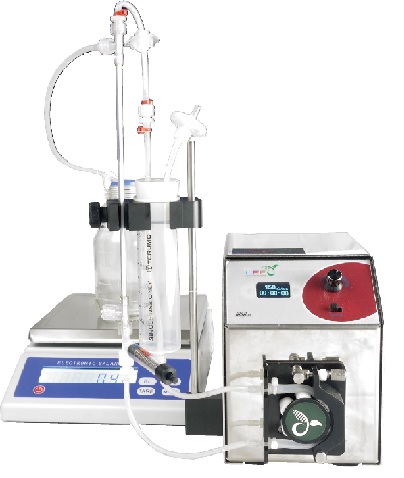 1. Smallest TFF system
2. Auto and digital operation system
3. Easy to use and Save time
4. Wide range of working volume, 1ml-1000ml
5. High recovery rate, up to 95%
6. Efficiency, no residue problem
7. Sterilized & reusable
8. Conveniences, space saving
Filtration is a technique that utilizes a porous barrier to separate suspended or dissolved materials in solution based on size or molecular eight.
Refer to figure as below, two type of membrane filtration system are used, dead-end filtration and tangential flow filtration (TFF).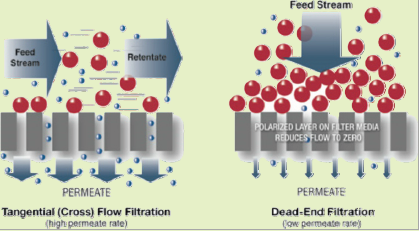 Dead-end filtration results in a buildup of product
on the membrane surface and to impact recovery
and performance.
Contrastingly, TFF involves the recirculation
of the retentate across the surface of the membrane.
Mild "cross flow" feed acts to minimize membrane fouling,
maintains a high filtration rate and provides higher
product recovery since the sample remains safely
in solution .


Protein purifications, concentrations, buffer /medium exchange

Concentrated of Cell, Virus, Bacteria, Alga, protozoa etc.

Polysacharides and chitosan concentration and diafiltration

Liposome, Microparticles, Nanoparticles concentration and buffer exchange

Desalting (salt removal) and buffer exchange

Lysate (products of lysis of cells) clarification

Inclusion body clarification and concentration
​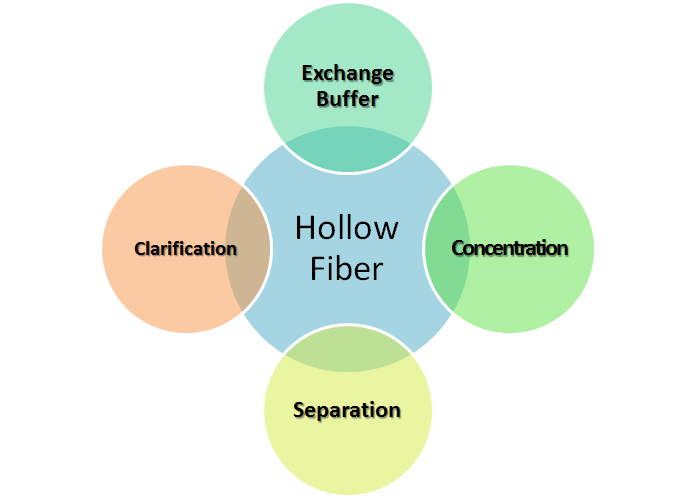 Flow Rate Control from 0.2~250 ml/min, includes timer and calibration.
C Module : Surface Area = 20 cm, for sample 2~50ml
D Module : Surface Area = 115 cm, for sample 5~1,000 ml
4 Membranes

Fiber ID

MWCO

Modified Polyethersulfone

(mPES)

1kD, 3 kD, 5 kD, 10 kD, 30 kD, 50 kD, 70 kD, 100 kD, 300 kD, 500 kD (20 nm), 0.2 µm

3 kD, 10 kD, 30 kD, 50 kD, 70 kD, 100 kD, 300 kD, 500 kD (20 nm)
Kit : includes pressure generator device, pressure indicator, silicon tube, fittings and connectors.
Optional Scale : 5 or 10 kgs Type to stop TFF control unit.
Different connecting types for different application:
​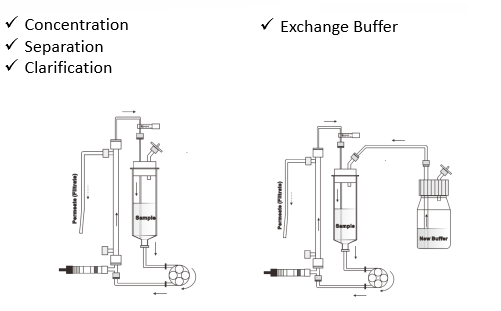 詢價車:
MAP.03 System

MAP.03TFF

1/set